Relaxation 101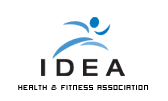 Ready to rip your hair out? So stressed you can't sleep? Tired of tense muscles. It's time to relax. Stress isn't good for you. Mentally, stress causes anxiety, tension and hyper-alertness. Prolonged, unmanaged stress leads to irritability, loss of concentration, and a weakened immune system. Learning to relax can counteract these stress responses.
The Science of Self-Monitoring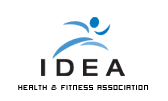 Did you know that over two centuries ago, Benjamin Franklin used detailed grids to measure his progress toward the 13 goals he had set for himself? He believed this logging process deepened his self-understanding and enhanced his efforts to modify his behavior.
Today, many accomplished people use the same technique in their efforts to achieve more and perform better. Re-search confirms that recording aspects of behavior and progress toward goals—a process psychologists call self-monitoring—enhances success in making a variety of life changes. When combined with goal setting and other behavioral-change techniques, self-monitoring is a simple but powerful tool.