3-Fitness and Wellness Personal Training Services
Personal Training from 3-Fitness & Wellness is available in several formats, including in-person at the RecPlex, via web-based strength & cardiorespiratory plans, and in-home services. Coach Ken Johnson is a Certified Personal Trainer with the National Academy of Sports Medicine and a Certified Fitness Coach with Wellcoaches Corporation.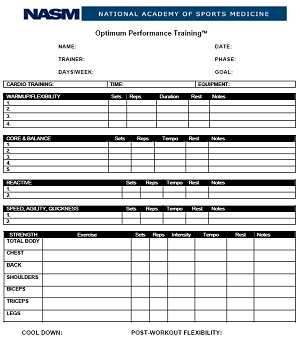 Web-Based Optimal Performance Training Plans
The NASM OPT model includes Flexibility & Cardiorespiratory warm-up, Core Stabilization, Neuromuscular Stabilization, Reactive Training, Strength Training, and Flexibility cool-down.

These plans are available at seven progressive levels, each lasting approximately 4 weeks.
Optimal Performance Training Plans
Cardiorespiratory Training Plans
In-Home Personal Training
3-Fitness & Wellness provides in-home and in-office personal training at your location. Sessions are available for individuals, partners, and groups up to 5 people.
3-Fitness & Wellness In-Home Personal Training Details
RecPlex Personal Training
Personal Training is also available at the RecPlex in Pleasant Prairie, WI.


Personal Training with the TRX Suspension System is one option with Coach Ken, at the RecPlex or in your own home or office.