RecPlex Indoor Triathlons & Triathlon Championships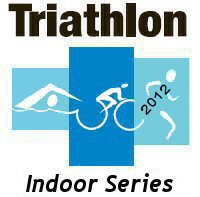 2012 Indoor Triathlons
Sunday, January 22

10 minute swim, 10 minute transition, 20 minute spin bike, 5 minute transition, 15 minute treadmill run


Sunday, February 26

10 minute swim, 10 minute transition, 20 minute spin bike, 5 minute transition, 15 minute treadmill run


Sunday, March 25

10 minute swim, 10 minute transition, 20 minute spin bike, 5 minute transition, 15 minute treadmill run


Indoor Triathlon Athlete Instructions
Indoor/Outdoor Athlete Instructions

Sunday, April 22(Indoor/Outdoor)

400 meter swim,

5

mile spin bike, 2.3 mile run


Sunday, October 14 (Indoor/Outdoor)

400 meter swim,

5

mile spin bike, 2.3 mile run

Sunday, November 18 (Turkey Triathlon)

10 minute swim, 10 minute transition, 20 minute spin bike, 5 minute transition, 15 minute treadmill run
New for 2012! Indoor Triathlon Prep Training: These workouts will prepare you for our Indoor Triathlons; each session will cover aspects of the the Indoor Tri's swim, bike, run & transitions. At the end of your session you'll compete in one of our races. Race registration fee is included in the class fee!
Indoor Triathlon Information
Register online at recplexonline.com
Age Groups: Male and Female, 7-8, 9-10, 11-12, 13-15, 16-19, 20-24, 25-29, 30-34, 35-39, 40-44, 45-49, 50-54, 55-60, 60-64, 65-69, 70-74, 75-79, 80+
Wave start times will be posted 4-5 days prior to race date at the RecPlex Fitness Center and online here
First wave at 7:30am SHARP
Additional waves go every 25 minutes
Athletes much check-in 30 minutes before the start of their wave (check-in opens at 6:30am - you will not be able to enter the RecPlex before 6:30am)
Medals to overall and age group winners, 3 deep
Raffle prizes for participants from the RecPlex, Road ID, and other sponsors (must be present to win)
Post-race Refreshments
Registration: $35 RecPlex Member; $45 Non-Member (per race)
Please note there are no refunds on registration fees
There are no registration transfers
Triathlon Championship: Best overall male and female performance in the January, February, and March Races
Turkey Compo Championship: Best overall male and female performance in November Run with the Turkeys 5K and Turkey Triathlon
Special Requests
—

Please Read!
We will attempt to accommodate specific wave requests, when possible
All requests must be received in writing via e-mail () no later than 10 days before race date
Requests will be handled first-come, first-served
If you are requesting participants be in the same wave, each person must be registered for the race at the time of the request
Absolutely no changes will be made to waves once the wave list is posted